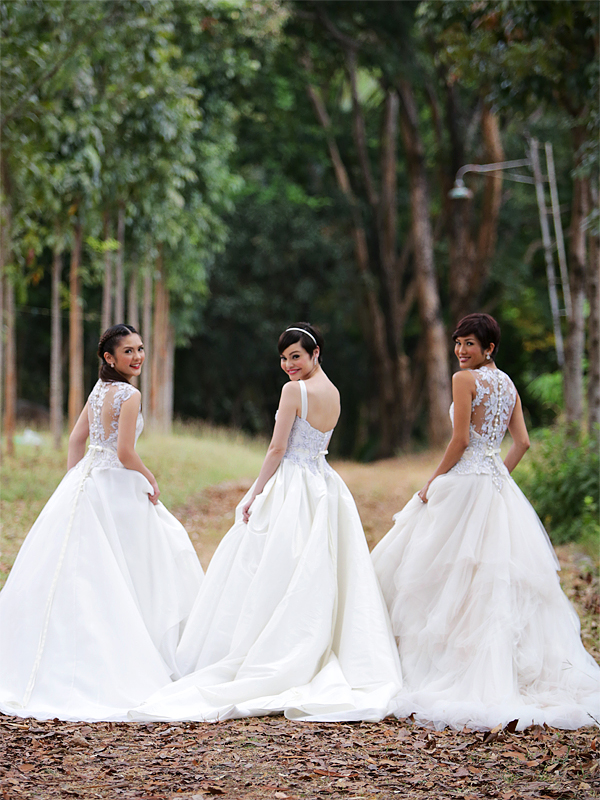 It's been a year since I launched my very first RTW collection. More than I expected, the response was overwhelming. I am getting orders from places I never thought possible. I am grateful beyond words.
It was quite tough thinking of the new collection. Self-inflicted pressure was just too much. How do I top the 1st one? How do I make it different? Do I have something new to offer?
Then I realised, what am I doing? It's never just about me, but about the bride. I needed to go back to what this is all about. It is about her desire to wear that most special dress, fitting of that most special day. How to bring out that happy feeling while celebrating her uniqueness. To make her feel loved, because she is.
It is then that I revisited the past, went back to what is essential. I want gowns that will speak for the bride, gowns that will highlight that glow in her face. not overpower her. I want gowns that will make you smile at the first glimpse, and will leave everyone in lingering awe. This collection is exactly how I want to see that bride, full of life. and so in love — soft, sparkling details that enhance, opulence of taffeta in that simple skirt, purity of white amidst the sea of creams and those floral details that are so familiar yet so fresh.
I and my team, are once again proud to present, the Veluz RTW 2014 collection.
I pray that you will fall in love with this collection, the way we do.
AGATHA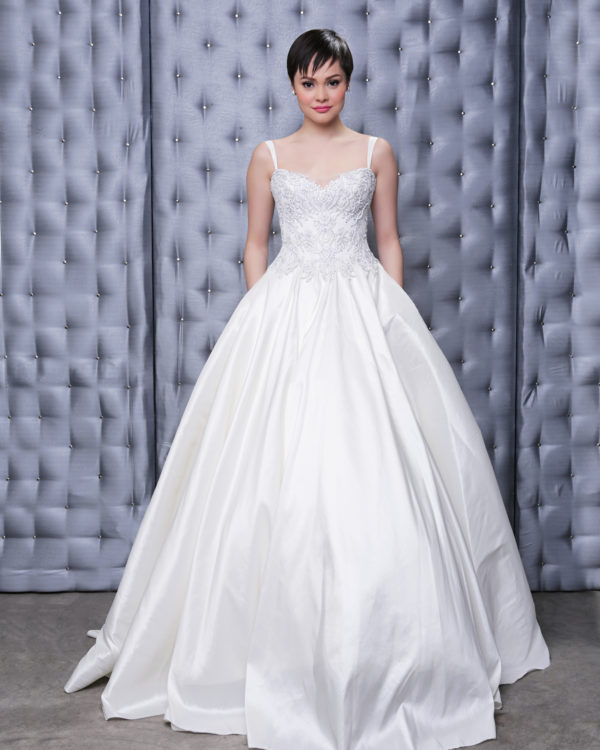 BETTINA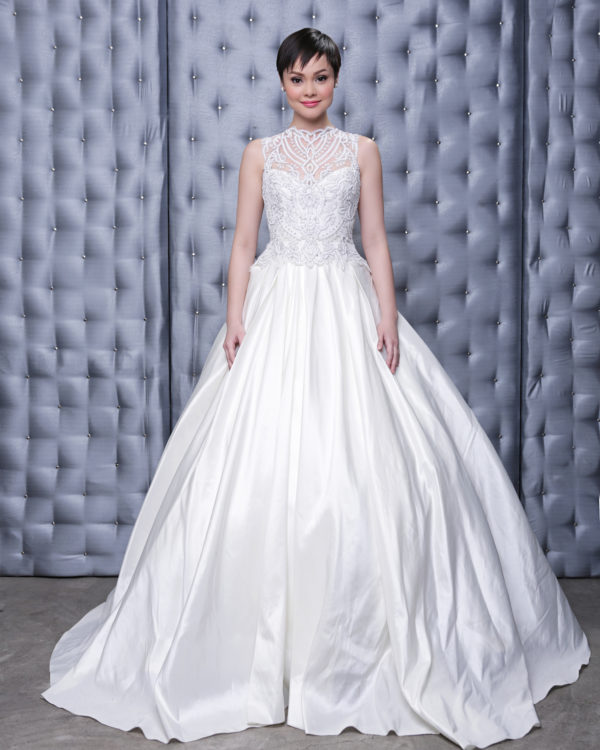 GEORGINA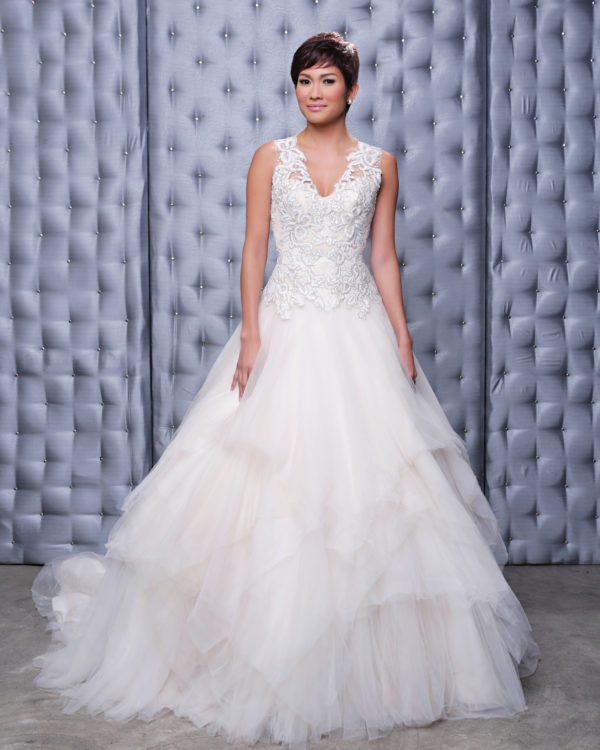 MARINA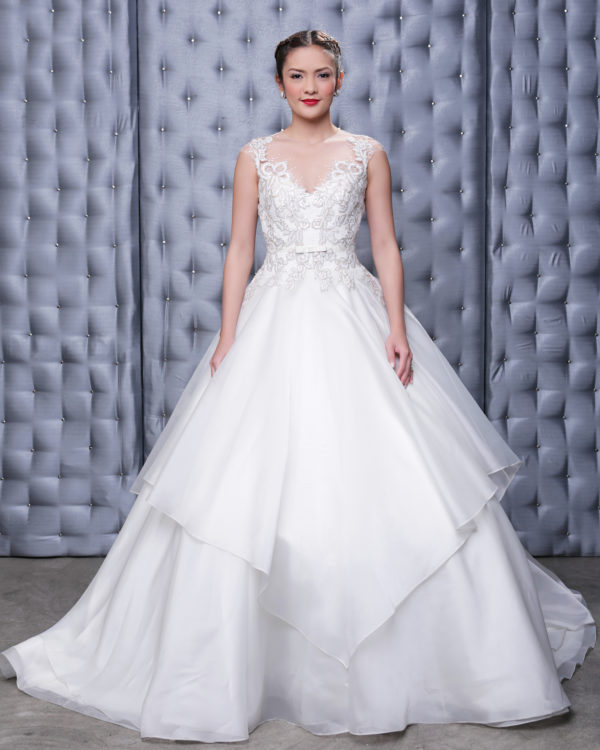 CRISTINA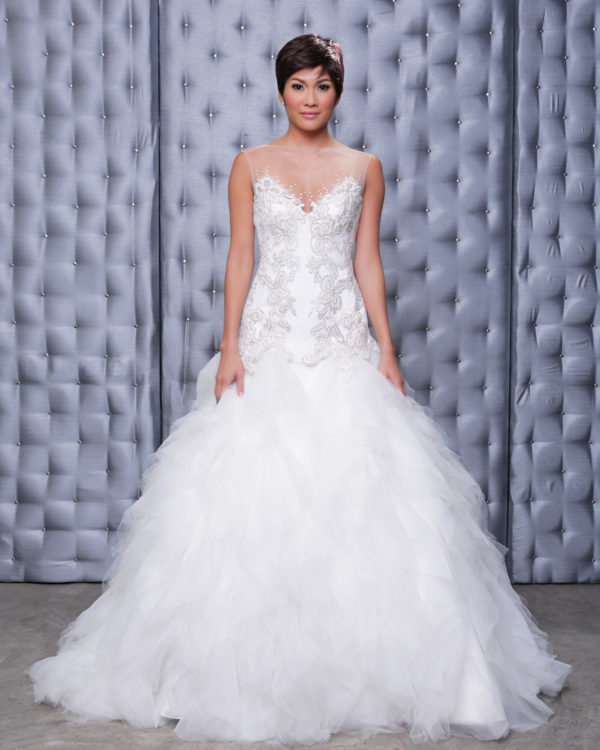 REBECCA
AMIHAN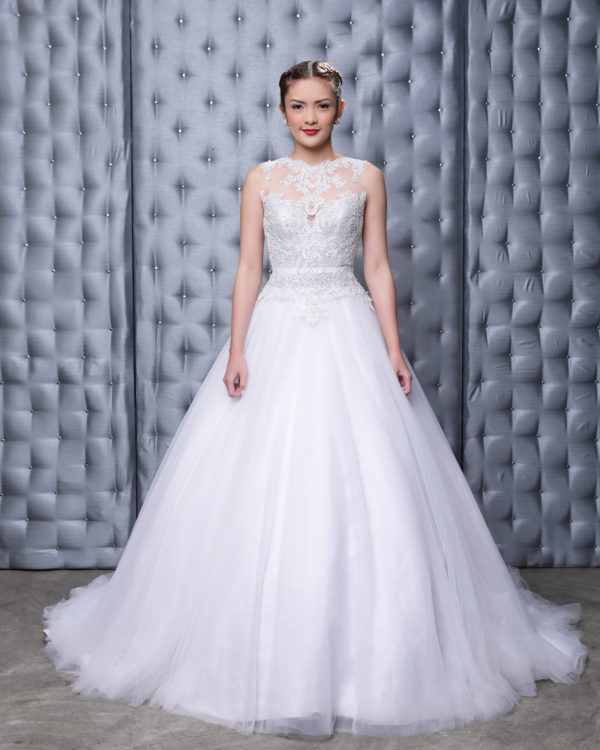 KARENINA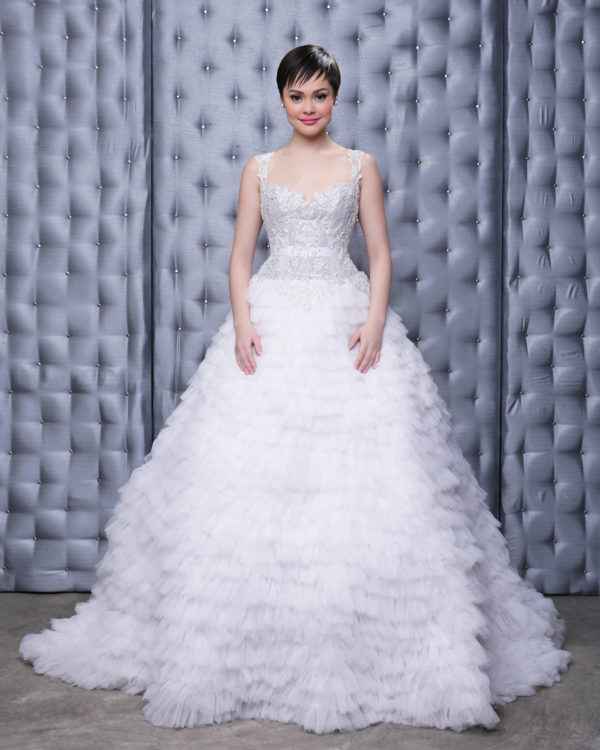 Heartfelt thanks to the following people for helping us turn our vision into reality:
Video by Jason Magbanua
Catalog Photos by Pat Dy
Creative Photos by Mimi and Karl
Make Up by Madge Lejano
Hair by Steve Pagsanjan, Brian Borda and Angel Salian
Catalog Photos Backdrop, Bouquets and Swing by Teddy Manuel
Cake by Penk Ching
Details and Styling by Ernest Pascual, Kaye Cunanan and Jo Claravall
Jewelry by Cuenca Jewelry
Models: Caroline Ruegg, Gianna Von Sprengeissen, Nichole Dychangco and Nikita McElroy